Asset Publisher
Youth Space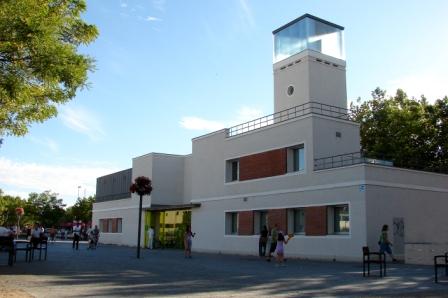 The Youth Space (Espacio Joven) is a service of the Youth Program Centre (Centro de Programas Juveniles), located in Paseo Zorrilla 101 of the capital. Its aim is to provide the youngsters of Valladolid with a number of facilities and services for the development of activities of their interest: free internet access, WI-FI zone, ludojoven (with games and consoles), zocojoven (notice board), book crossing zone, loan facilities, exhibition hall, auditorium, etc. In the Youth Space there are also the Youth Information Centre of the City of Valladolid and the Municipal School of Youth Animation and Training.
Asset Publisher
Opening times:
Monday and public holidays: closed
Tuesday: from 4:00 p.m. to 9:00 p.m.
Wednesday and Thursday: 11:00 a.m. to 2:00 p.m. and 4:00 p.m. to 9:00 p.m.
Friday, Saturday and Sunday: 11:00 a.m. to 10:00 p.m. uninterrupted
Summer time - from 16 June to 15 September - closes on Sundays.
Media Gallery
Valladolid seen through the eyes of its inhabitants and tourists