Asset Publisher
Tourism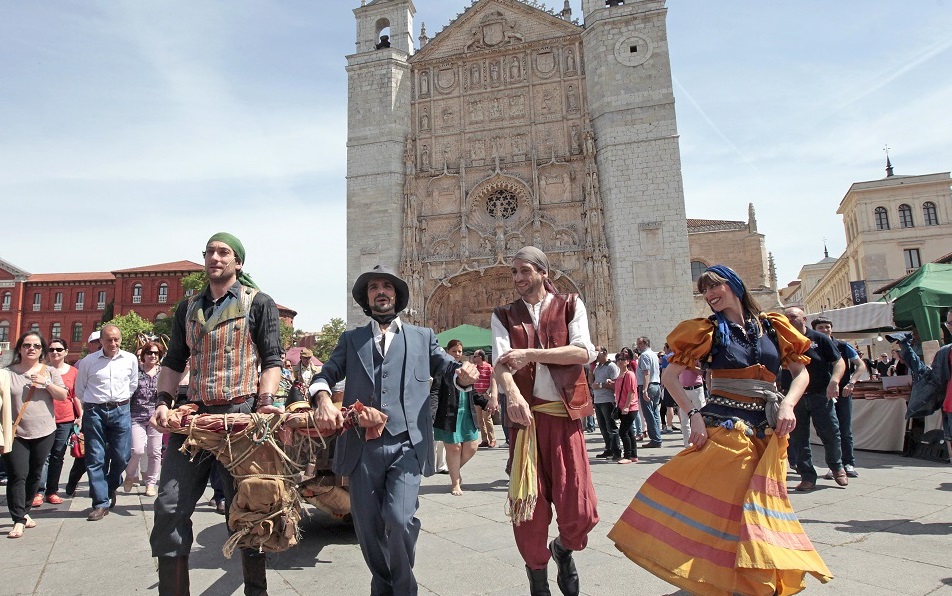 The Valladolid Tourist Office invites you to discover the city with its guided tours, whether during the day or under the cover of night, aboard the tourist bus, or with special proposals for children.
The offer also includes thematic routes during Christmas, with special attention to children, or during Holy Week, a time when the focus is on sacred and processional art.
Tourists and locals alike can explore every corner of the city with the "Historic Valladolid" tour, an essential walk through the main monuments and significant events of the city. Another option is the internationally acclaimed "Rivers of Light" nighttime tour, taking advantage of the dreamlike illumination of the city center, or by hopping aboard the tourist bus. You cannot miss the magnificent views from the top of the Cathedral tower, at a height of 70 meters, which you can also enjoy at night.
The theatrical tours are always in high demand. One of the most acclaimed is the ghost tour, revealing some of the mysteries and darkest episodes in the city's history. On the other hand, "Queens in Valladolid" delves into the past of the city with guides such as Queen Isabella the Catholic or Empress Isabel of Portugal, whose lives were closely tied to this city.
The Tourist Office offers visits in English and other languages. Please check their availability at our offices.
All tours can be booked at the Tourist Office located on Acera de Recoletos Street (983 219 310 / informacion@valladolidturismo.com), at the San Benito Tourist Office, at the tourist information point in the train station, or through the guided tours website.
Widget tiempo Valladolid Copia