Asset Publisher
Congresos - La feria de localizaciones Shooting Locations Marketplace celebra su segunda edición en Valladolid
La feria internacional de localizaciones Shooting Locations Marketplace celebra su segunda edición en Valladolid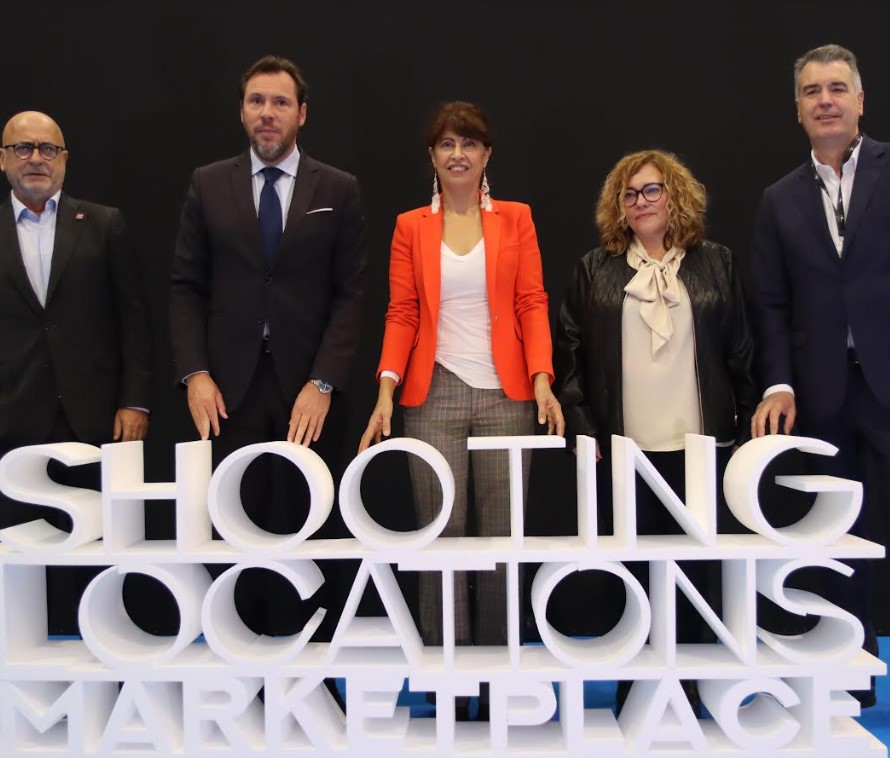 El alcalde de Valladolid, Óscar Puente; ha inaugurado esta mañana el segundo Shooting Locations Marketplace, feria para profesionales del sector audiovisual centrada en localizaciones, que tiene lugar en la Feria de Valladolid hoy y mañana, días 20 y 21 de octubre.
En esta segunda edición, la cita, organizada por la Spain Film Commission y la Feria de Valladolid con el patrocinio del Ayuntamiento de Valladolid, incrementa en un 30 por ciento la participación de localizadores, productores, destinos de rodaje y empresas proveedoras.
Shooting Locations Marketplace reúne a medio centenar de localizadores y productores, con una importante presencia (el 76%) de profesionales de Estados Unidos y Gran Bretaña. Acuden, también, profesionales de México, Alemania, Canadá, Italia y España y destinos de rodajes como Abu Dhabi, Noruega, Malta, Polonia, Jordania o Gran Bretaña.
Los profesionales que recalan estos días en Valladolid han trabajado con cineastas como Steven Spielberg, George Clooney, Olivia Wilde, Nicolas Cage y J.J. Abrams y con estudios y plataformas como NBC Universal, Marvel, HBO, Disney, Apple, Amazon, Netflix o Hulu.
Además de conocer los atractivos de diferentes destinos, Shooting Locations Marketplace les ofrece un foro para el intercambio de conocimiento y experiencias. En este sentido, la feria desarrolla un programa de conferencias y mesas redondas que contará con profesionales como James Lin, localizador y productor de NBC Universal; Fernando Victoria de Lecea, presidente de Profilm, el productor indio Bobby Bedi (Sandokán) o los localizadores Dan Connolly, de Gran Bretaña; Lori Balton, de Estados Unidos, y Enrique Gutiérrez del Álamo, de España.
Valladolid, ciudad de cine
Valladolid, sede del evento, es uno de los destinos que se presentan, de la mano de la Valladolid Film Commission. La localidad, nombrada Ciudad Creativa de Cine por la Unesco, ha acogido a lo largo de este año el mayor número de rodajes de su historia y en el marco de esta feria se presenta como destino de rodajes a localizadores que han trabajado para producciones como Misión Imposible, The House of Dragon, Black Mirror, Demimonde, The Crown, Hustle, 30 Monedas, Vampire Academy, Warrior Nun 2 o Fast and Furious, además de películas de Bollywood.
See all the news