Asset Publisher
Lugares - parques, jardines y plazas - Campo Grande
The Campo Grande Park
Right in the city centre lies its most emblematic park in terms of both history and its beauty as a garden. Three of the city's most important avenues border the Campo Grande Park: Acera de Recoletos, Paseo de los Filipinos and Paseo de Zorrilla. The park is surrounded by a fence and has entrance ways on all its sides. Its origin dates back to 1787 when it was first named the Field of Truth, then the Field of Mars and later the Field of the Fair, as herds of animals were kept here next to the entrance to the city. The park occupies a surface area of 115,000 m2 and combines in a unique way its plant life with artistic, aquatic, children's playground and environmentally friendly features.
Información turística
C/ Acera de Recoletos s/n (Oficina de turismo central)
Teléfono: 983 21 93 10
Punto de Información de San Benito, Calle de San Benito s/n
Teléfono: 983 42 61 93
Contactar
Media Gallery
Valladolid seen through the eyes of its inhabitants and tourists
Asset Publisher
Columbus Square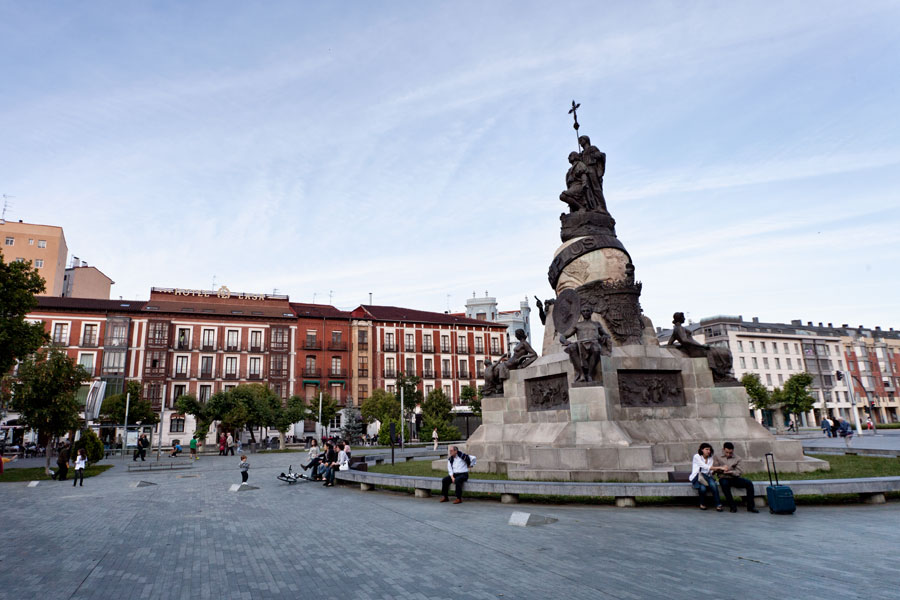 It was first called Gutiérrez Semprún Square because he favoured the city's growth by conceding land. On April 23rd 1931 it was renamed Pablo Iglesias Square. On August 12th 1936 it was decided that it should be called Columbus Square. Located at one end of Acera de Recoletos Street, it is in close proximity to the train station, the Campo Grande Park, Paseo de Filipinos Street, Station Street and Gamazo Street. In the centre of the square there is a large monument to Columbus by Antonio Susillo which is surrounded by stone benches and little gardens making its contemplation a very agreeable experience.