Asset Publisher
ExpoLAVA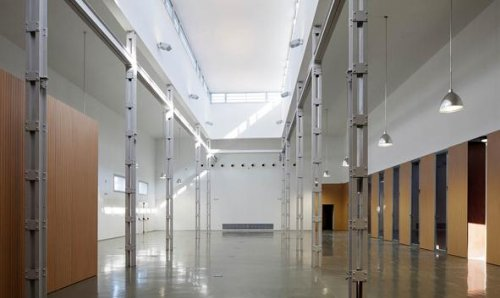 Sala de Exposiciones del Laboratorio de las Artes de Valladolid.
El Laboratorio de las Artes de Valladolid (LAVA) cuenta con una sala polivalente apta para albergar exposiciones. Se trata de un espacio diáfano, con una perfecta iluminación tanto natural y como técnica.
Se distribuye en 368 metros cuadrados, limitados por dos paredes de espacio expositivo que suman un total de 35 metros lineales y una altura de seis metros; con preinstalación de acometidas eléctricas en suelo.
Asset Publisher
Opening times:
From Thursday to Sunday and holidays from 12 to 14 and from 18 to 20 hours.
br> The days of representation in the room Concha Velasco, the exhibition hall will open until the end of the show.
Rates:
Free admission
Media Gallery
Valladolid seen through the eyes of its inhabitants and tourists