Asset Publisher
Lugares - monumentos - Seminary School of Saint Gregory
Seminary School of Saint Gregory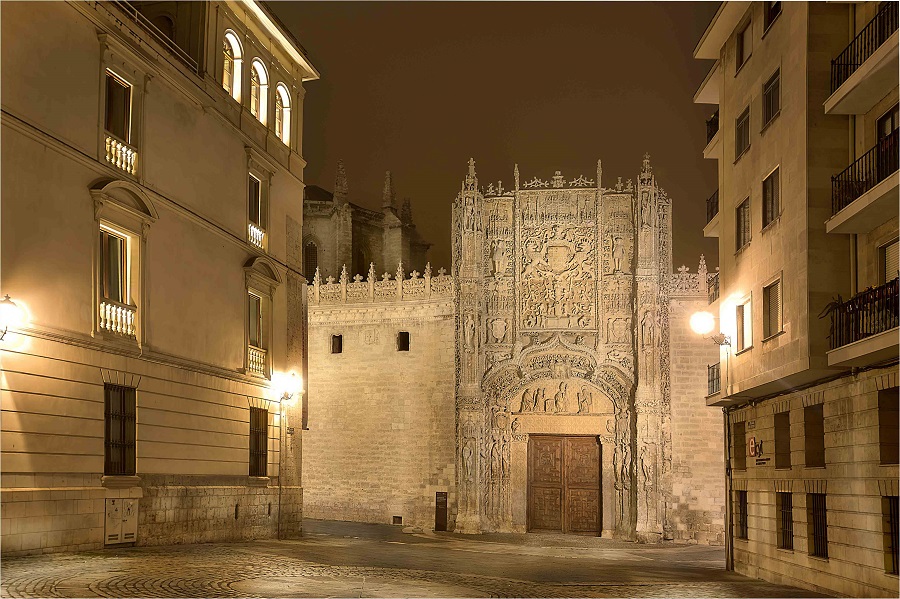 Discover its enigmatic façade
It is an architectural work from the end of the 15th Century, under the guidance of Fray Alonso de Burgos, confessor of the Catholic Monarchs and Bishop of Palencia.
Its monumental façade replete with decorative and sculptured elements attributed to Gil de Silóe is worth noting. With Fray Alonso before the Pope in the tympanum and St. Dominic and St. Paul at the sides.
The buttresses are decorated with warriors. There are also angels with the armorial bearings of the founder. In the centre piece there is a pomegranate tree sheltering the arms of the Catholic Monarchs with a pomegranate in the top representing their conquer (so it is dated after 1492).
The design of the chapel, where the bishop is buried, is attributed to the architects Juan Guas and Juan de Talavera, starting in 1484. In 1499 a sacristy by Simón de Colonia was attached to it. Now it is state property and houses since 1933 the National Scultpture Museum.
Asset Publisher
Address:
Calle Rúa Oscura, 8
Media Gallery
Valladolid seen through the eyes of its inhabitants and tourists
Asset Publisher
Iglesia de la Vera Cruz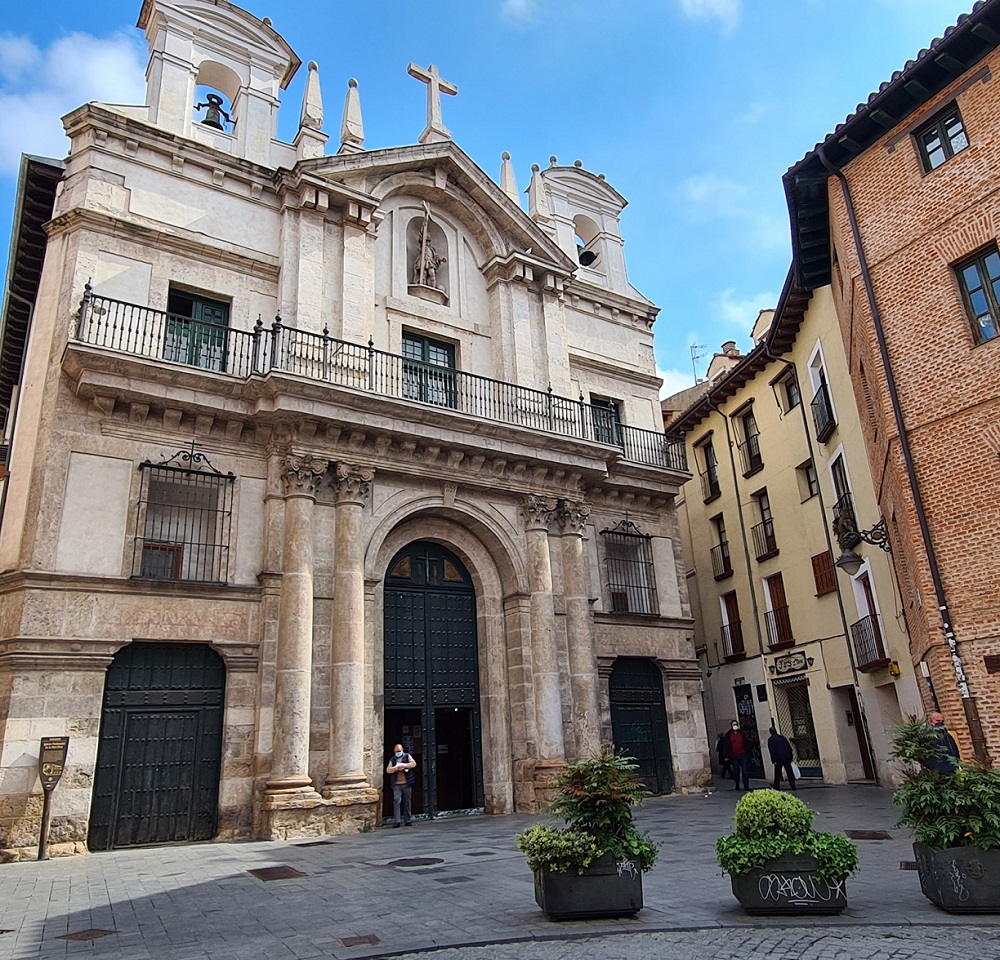 Sede de la cofradía más antigua de la ciudad
Es la sede de la cofradía penitencial más antigua de la Semana Santa de Valladolid, vinculada, en su origen, al cuidado de los enfermos contagiosos. Los cofrades encargaron la obra a Pedro de Mazuecos en 1581, obligado a respetar y conservar en la fachada el arco que existía al fondo de la calle Platerías. No es este su aspecto original, pues la iglesia ha vivido intervenciones como la del prestigioso Diego de Praves, quien añadió un balcón en la fachada hacia 1595, o una ampliación de la nave ya en el siglo XVII.
La iglesia de la Vera Cruz estuvo a punto de desaparecer en varias ocasiones: en 1806, a causa de un incendio; en 1936, cuando el Ayuntamiento aprobó un proyecto de Gran Vía que nunca se llevó a cabo, y en 1938, por un nuevo proyecto urbanístico que insistía en su desaparición. Afortunadamente, ninguno se llevó a cabo, pues la vista que nos regala desde la entrada de la calle de las Platerías completa una estampa digna de ser fotografiada.
Atesora un valiosísimo conjunto de retablos y esculturas en madera, como las realizadas por Gregorio Fernández o un paso de La Borriquilla del siglo XVI realizado en madera y papelón. Su símbolo más emblemático es la Cruz de Mayo, con una reliquia de la Cruz, que sale en procesión cada 3 de mayo.
Widget tiempo Valladolid Copia