Asset Publisher
Millennium Dome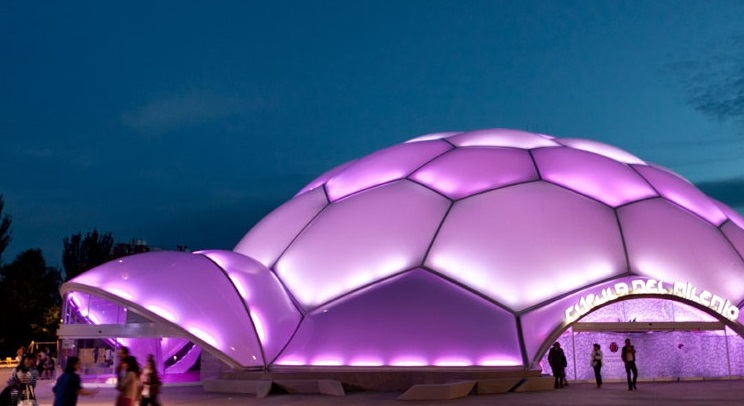 The Millennium Dome is a space for multipurpose use and modernist architecture that gives its name to the square in which it is located in Valladolid, next to Pisuerga River.
It covers an area of almost 1,700 square meters, with capacity for 2,500 people standing and more than 1,200 seats. It has an underground car park with an exhibition hall and its own restaurant.
The building was brought from Expo Zaragoza 2008, where it was part of the SED Pavilion. It opened its doors in Valladolid in May 2011. It is an example of sustainable architecture that incorporates materials capable of harnessing the full potential of natural lighting and cooling.
The Millennium Dome is part of the famous Ríos de Luz route for which Valladolid received the award for the best illuminated city in the world in 2011.
It has hosted events of international relevance such as the Concours Mondial de Bruxelles, the most important wine contest, or the India Cultural Olympics, becoming the first European venue of this event. It is also the permanent seat of the National Pinchos and Tapas Competition.
Asset Publisher
Opening times:
According to programming
Media Gallery
Valladolid seen through the eyes of its inhabitants and tourists