Asset Publisher
The Diocesan And Cathedral Museum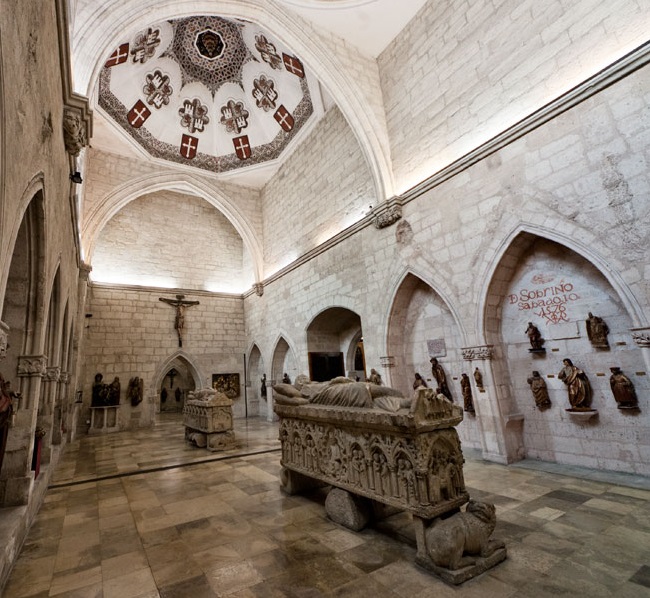 The Diocesan And Cathedral Museum is located since 1965, in the five chapels of the former Collegiate church of 1228 (which is today the Catedral de Nuestra Señora de la Asunción). It houses an important collection of religious works of art, sculpture, painting and gold and silver work. Among the most outstanding works are the Ecce Homo by Gregorio Fernández, a bust of Christ by Juan de Juni, works by Alejo de Vahía and the Custody by Juan de Arfe. The architecture of the first hall of the museum, located in the Chapel of San Llorente, is impressive with its two mudejar vaults.
Asset Publisher
Opening times:
Working days, from 10 to 13:30 and from 16:30 to 19 hours.
br> Saturdays, Sundays and holidays, from 10 to 14 hours.
Rates:
General admission: 3 €
br> Groups from 20 people: 1,50 €. Per person
br> Children under nine: free admission
Media Gallery
Valladolid seen through the eyes of its inhabitants and tourists