Asset Publisher
La ChicaCharco llena en LAVA de música, historias y humor con 'Un elefante en mi lavadora'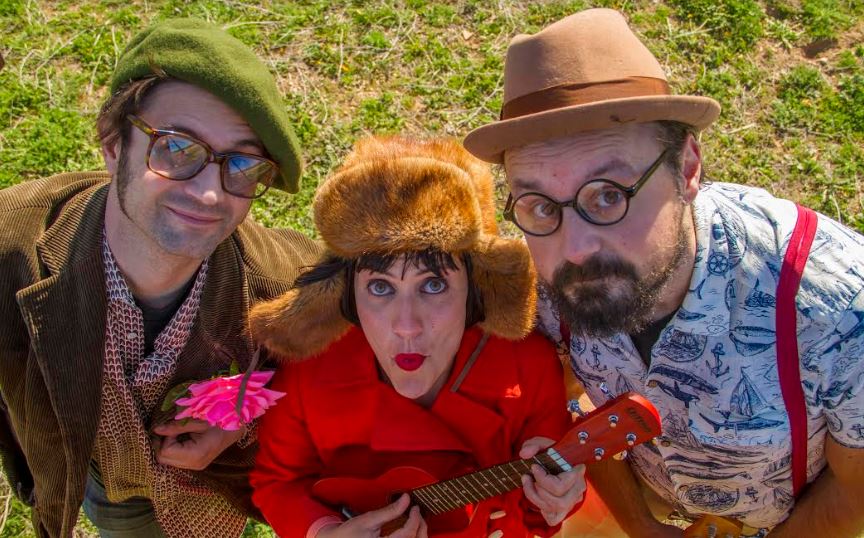 El divertido concierto, con The Katiuskas band, narra aventuras inverosímiles y anécdotas estrafalarias
El Laboratorio de las Artes de Valladolid (LAVA) sonará mañana, domingo, 2 de diciembre, a música, a cuentos, a poesía, pero, sobre todo, sonará a historias.
La Chica Charcos and The katiuskas band ponen en escena Un elefante en mi lavadora, un divertido concierto de historias que abre las puertas de la Sala Concha Velasco a los más pequeños de la casa.
Anécdotas verosímiles y narraciones inverosímiles se entremezclan con canciones en un espectáculo que promete, ante todo, ritmo y risas. Descubre la triste vida de una mosca difunta por intoxicación de ajo, la increíble proeza del perro del vecino que es adivino o las disparatadas aventuras de un pollo en pepitoria, Carpanta, el gusano Mariano y un elefante en mi lavadora.
Patricia Charcos primero quiso ser mayor, después peluquera. Se acabó convirtiendo en La actriz especializada en clown Patricia Charcos (La Chica Charcos) se ha formado con Philipe Goulier, Eric de Bont, Antón Valén, Gabriel Chamé o Rodorín, entre otros profesionales de la interpretación. Comenzó su trayectoria en solitario, después de pasar por varias compañías, en 2011, año en que ganó el Premio Jóvenes Artistas.
Un elefante en mi lavadora es su segundo montaje orientado al público infantil. Creado junto con The Katiuskas band, el espectáculo ha inspirado un audio libro.
Un elefante en mi lavadora, por La Chica Charco y The katiuskas band

Este domingo, a las 18 horas, en el LAVA.

Para niños a partir de 5 años.
Entradas a la venta en taquilla y en www.vayaentradas.com
See all the news